Seimitsu Industrial Co., Ltd. 
Outline of flow for manufacturing of the roll
Outline of roll manufacturing flow
From an order to the completion of the product.
1. When an order comes, we take the design drawing from the custmer and then arrange necessary materials.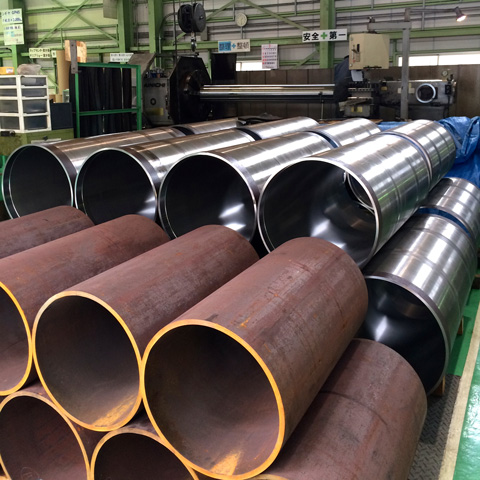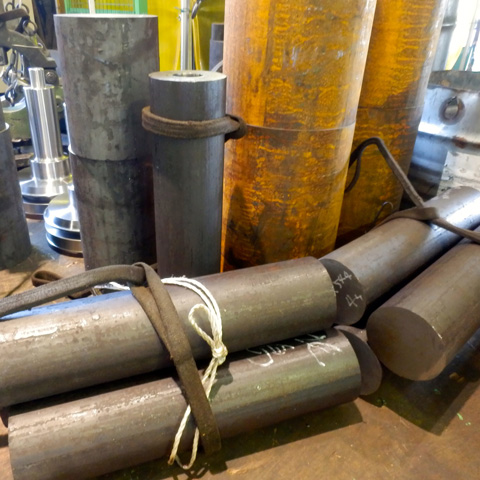 2. We process parts with various machines.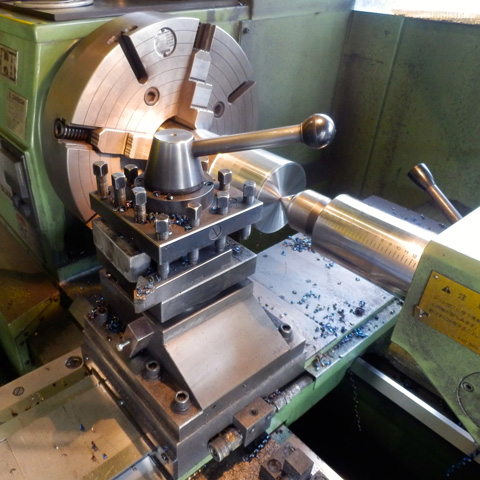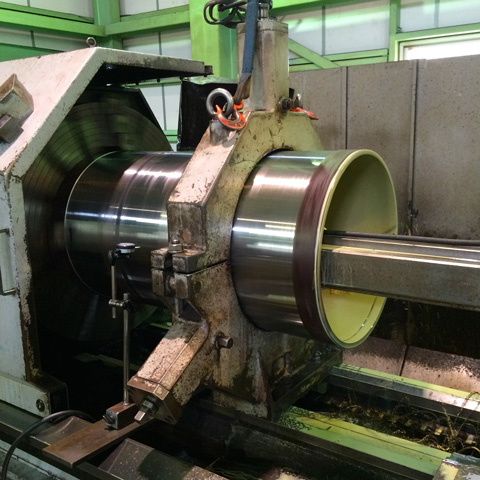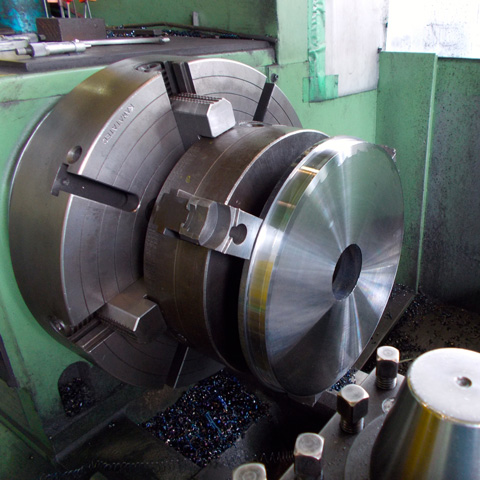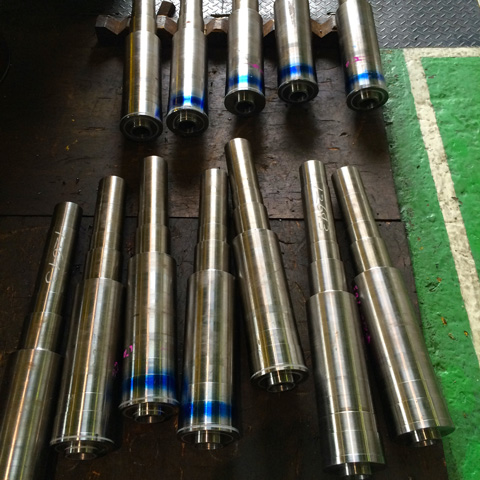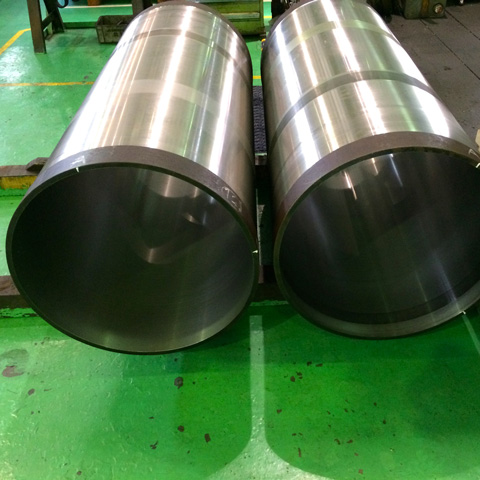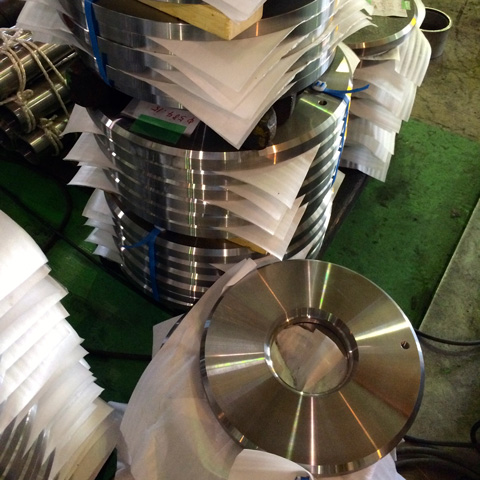 3. Welding and assembling the processed parts.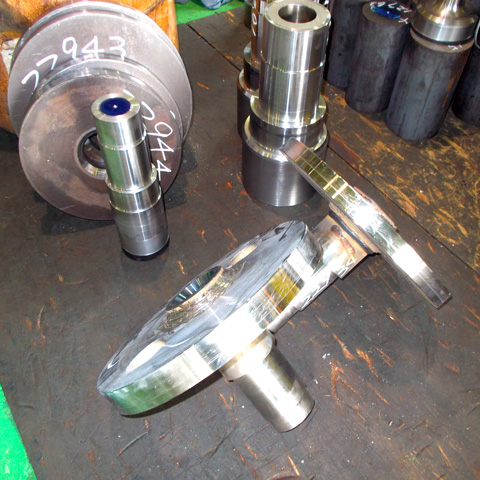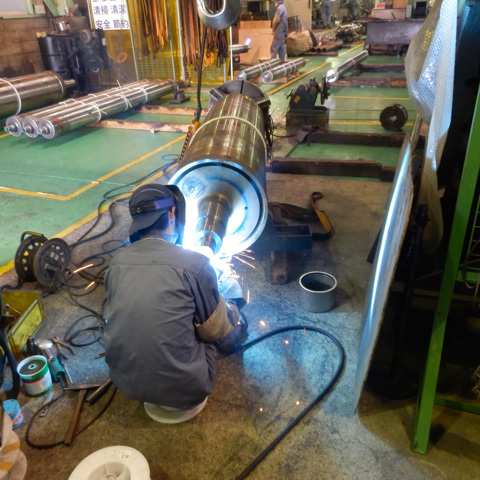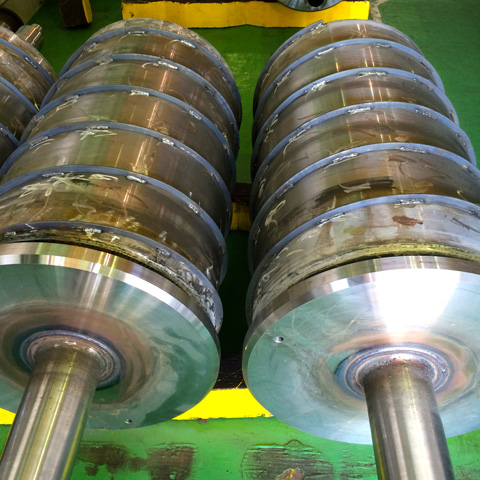 4. We finish it up with the lathe before the abrasive processing.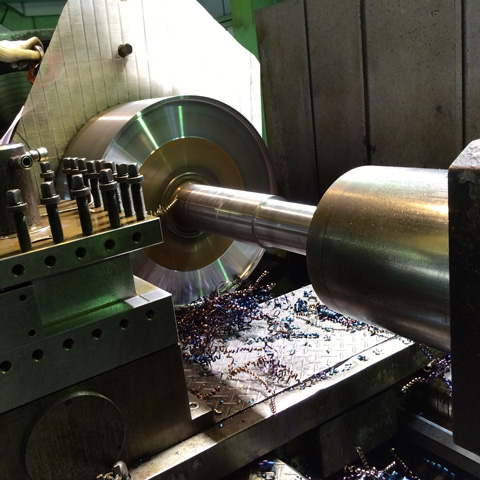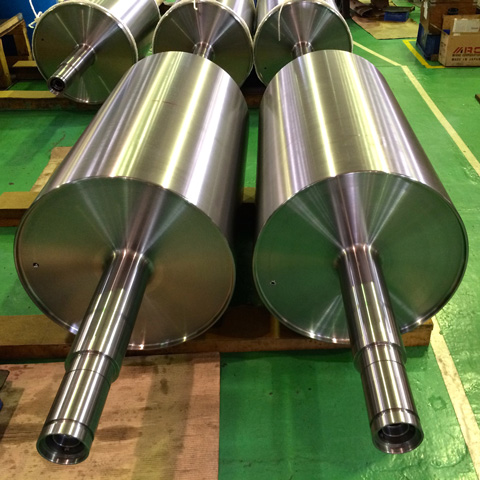 5. We polish with cylinder grinding - mirror polishing. We do this step again after plating depending on the surface roughness.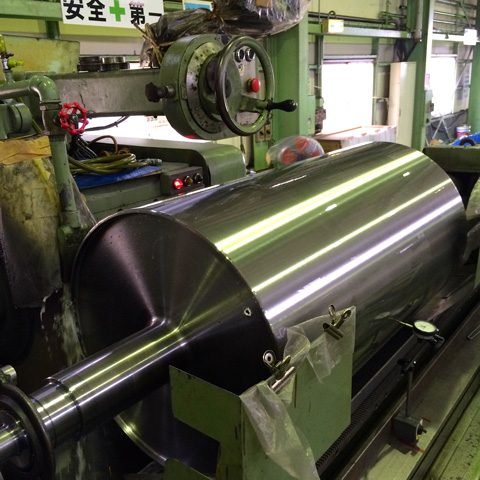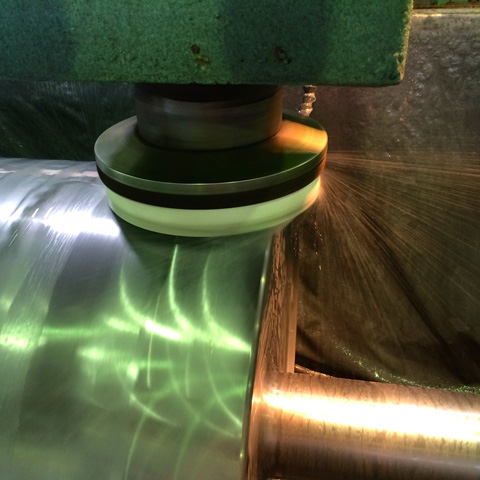 Final inspection. We execute the 100% inspection. Appearance of witnessed inspection of customer.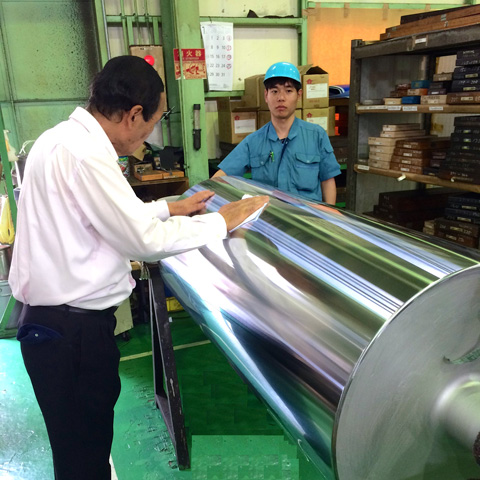 6. Completion. (A photograph of the completion of φ600 with plating of 30μ 1.6s )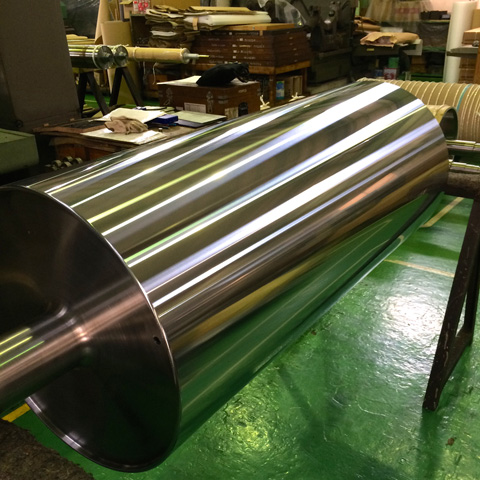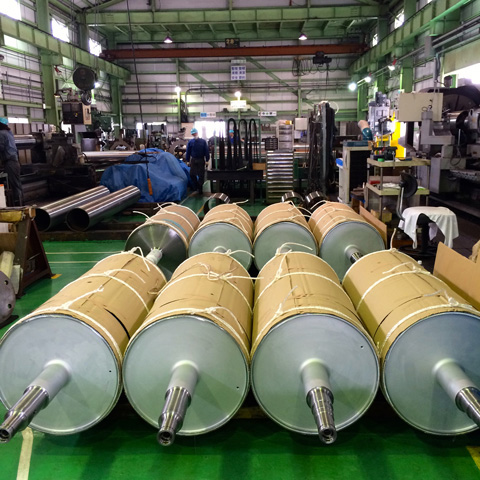 ---