Seimitsu Industrial Co., Ltd. 
Products・For compressor and turbine
Product guide related to roll shaft
Our company has been involved in processing of various rolls and shaft since establishing, and corresponds consistently from the order to the delivery.
Recently, the product processed by our company is used as parts of high-quality film manufacturing equipment, corrugate machine and energy-related facilities.
In addition, evry one of us is working by our best on Q.C.D ( Quality・Cost・Delivery ).
---
Shaft for compressor and turbine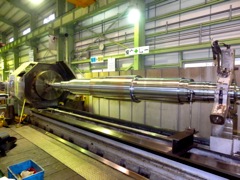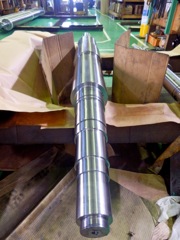 Other products
Main Shaft
Spindle Bolt
Pump Shaft
---