Aluminum Truss
Our friction welding products were adopted for the large aluminum truss structures.
The huge glass dome of the East square of Kanazawa station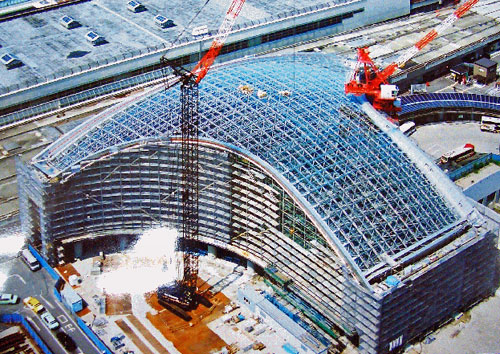 This structure is one of the largest aluminum truss structures in Japan.  The gross area on the roof and the wall is about 6500 square meters, and the gross weight is about 800 tons.  The newest aluminum processing technology is used for the each component.
The carillon monument in front of the Hankyu railway Toyonaka station in Osaka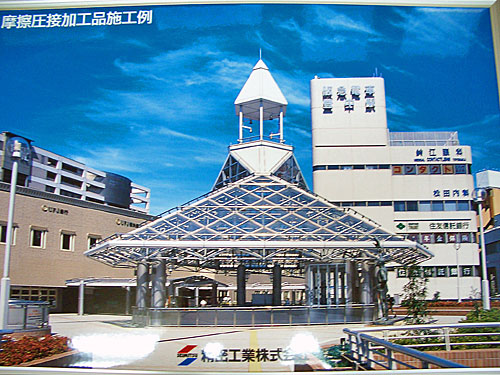 1156 trusses are used.  The material is Aluminum (A 6061-T6).